Short 30° elbow adapter.
Harrington Storz elbows are rated for a working pressure of 250 PSI. Elbows are hard coat aluminum anodized to Military Specification, Type 3 then powder coated for a nice smooth finish. "Forged" Storz heads provide maximum strength. No hidden imperfections like those found in cast Storz heads. All female swivels utilize stainless steel ball bearing or aluminum roller bearings, no plastic. Available 2.5" to 6". All Storz heads 4" and larger include All Metal NFPA compliant lock.
Add a Storz Cap to your order. See pricing below.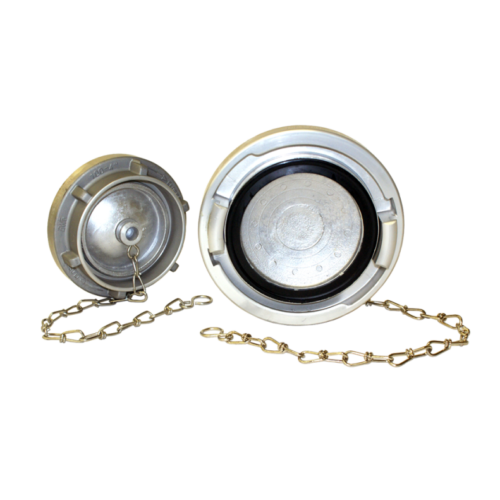 Description
Part Number
Description
Spec Sheet
LIST
H30E-25-25NHLH
Elbow 30° 2.5″ NH female swivel long handle x 2.5″ Storz with Storz-Lok
$212.00
H30E-25-30NHLH
Elbow 30° 3″ NH female swivel long handle x 2.5″ Storz with Storz-Lok
$392.00
H30E-30-25NHLH
Elbow 30° 2.5″ NH female swivel long handle x 3″ Storz with Storz-Lok
$209.00
H30E-30-30NHLH
Elbow 30° 3″ NH female swivel long handle x 3″ Storz with Storz-Lok
$360.00
H30E-40-25NHLH
Elbow 30° 2.5″ NH female swivel long handle x 4″ Storz with Storz-Lok
$438.00
H30E-40-25NPSHLH
Elbow 30° 2.5″ NPSH female swivel long handle x 4″ Storz with Storz-Lok
$438.00
H30E-40-30NHLH
Elbow 30° 3″ NH female swivel long handle x 4″ Storz with Storz-Lok
$586.00
H30E-40-35NHLH
Elbow 30° 3.5″ NH female swivel long handle x 4″ Storz with Storz-Lok
$533.00
H30E-40-40NHLH
Elbow 30° 4″ NH female swivel long handle x 4″ Storz with Storz-Lok
$514.00
H30E-40-45NHLH
Elbow 30° 4.5″ NH female swivel long handle x 4″ Storz with Storz-Lok
$519.00
H30E-40-50NHLH
Elbow 30° 5″ NH female swivel long handle x 4″ Storz with Storz-Lok
$669.00
H30E-40-60NHLH
Elbow 30° 6″ NH female swivel long handle x 4″ Storz with Storz-Lok
$672.00
H30E-50-25NHLH
Elbow 30° 2.5″ NH female swivel long handle x 5″ Storz with Storz-Lok
$521.00
H30E-50-25NHLH/FTS
Elbow 30° 2.5″ NH female swivel long handle x 5″ Storz with Storz-Lok full time swivel
$794.00
H30E-50-30NHLH
Elbow 30° 3″ NH female swivel long handle x 5″ Storz with Storz-Lok
$586.00
H30E-50-30NHLH/FTS
Elbow 30° 3″ NH female swivel long handle x 5″ Storz with Storz-Lok full time swivel
$859.00
H30E-50-35NHLH
Elbow 30° 3.5″ NH female swivel long handle x 5″ Storz with Storz-Lok
$636.00
H30E-50-35NHLH/FTS
Elbow 30° 3.5″ NH female swivel long handle x 5″ Storz with Storz-Lok full time swivel
$909.00
H30E-50-40NHLH
Elbow 30° 4″ NH female swivel long handle x 5″ Storz with Storz-Lok
 Download
$581.00
H30E-50-40NHLH/FTS
Elbow 30° 4″ NH female swivel long handle x 5″ Storz with Storz-Lok full time swivel
$854.00
H30E-50-45NHLH
Elbow 30° 4.5″ NH female swivel long handle x 5″ Storz with Storz-Lok
 Download
$597.00
H30E-50-45NHLH/FTS
Elbow 30° 4.5″ NH female swivel long handle x 5″ Storz with Storz-Lok full time swivel
$869.00
H30E-50-50NHLH
Elbow 30° 5″ NH female swivel long handle x 5″ Storz with Storz-Lok
 Download
$607.00
H30E-50-50NHLH/FTS
Elbow 30° 5″ NH female swivel long handle x 5″ Storz with Storz-Lok full time swivel
$880.00
H30E-50-60NHLH
Elbow 30° 6″ NH female swivel long handle x 5″ Storz with Storz-Lok
$617.00
H30E-50-60NHLH/FTS
Elbow 30° 6″ NH female swivel long handle x 5″ Storz with Storz-Lok full time swivel
$889.00
H30E-60-40NHLH
Elbow 30° 4″ NH female swivel long handle x 6″ Storz with Storz-Lok
$761.00
H30E-60-45NHLH
Elbow 30° 4.5″ NH female swivel long handle x 6″ Storz with Storz-Lok
$775.00
H30E-60-50NHLH
Elbow 30° 5″ NH female swivel long handle x 6″ Storz with Storz-Lok
$771.00
H30E-60-60NHLH
Elbow 30° 6″ NH female swivel long handle x 6″ Storz with Storz-Lok
$802.00
H30E-60NHM-60NHLH
Elbow 30° 6" NH female swivel long handle x 6" NH male
$720.00
Available Storz Caps
HBC-40
4″ Blind Cap
$95.00
HBC-50
5″ Blind Cap
$137.00
HBC-60
6″ Blind Cap
$242.00