This LDH hydrant gate valve has the following features: slow open/close, a 25 degree elbow, and low friction loss due to a high flow waterway design.
The light weight gate valve has a non rising stem, an air bleeder valve, a field adjustable pressure relief valve, an anodized gate, and a stainless steel spindle. Choose from a variety of sizes of Storz or NST connections.
Dimensions:  Extension: 12.5″ Width: 7″ Height: 15″ Weight: 24 lbs
Friction Loss at 1000 GPM: 0.8 PSI.
Pump Intake Valves
Note: the H800 Series is available with a flange on the intake. Please contact us directly for pricing information.
PRINT a manual
PRINT a Product Data Sheet
Add a screen:
HSAS-40 Stainless Steel Screen for 4" Storz $52.00
HSAS-50 Stainless Steel Screen for 5" Storz $68.00
HSAS-60 Stainless Steel Screen for 6" Storz $72.00
Add a Storz Cap to your order. See pricing below.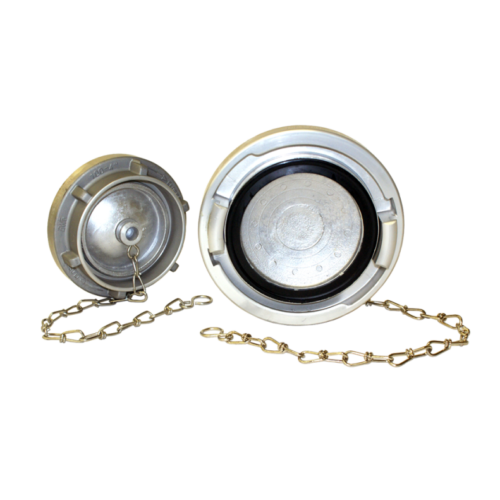 Description
Note:  These valves are also available with Flange connections, call or e-mail specific information: Size of flange and if need flat face or raised face flange
Part Number
Description
LIST
H810-40-40NH
Gate valve 4″ w/ 25° elbow w/ 250-S RV 4″ Storz-Lok Outlet x 4″ NH female swivel rocker lug Hydrant Connection
$2,258.00
H810-40-40NHLH
Gate valve 4" w/ 25° elbow w/ 250-S RV 4" Storz-Lok inlet x 4" NH female swivel long handle outlet
$2,271.00
H810-40-40NPSH
Gate valve 4" w/ 25° elbow w/ 250-S RV 4" Storz-Lok inlet x 4" NPSH female swivel rocker lug outlet
$2,258.00
H810-40-40ST
Gate valve 4″ w/ 25° elbow w/ 250-S RV 4″ Storz-Lok Outlet x 4″ Storz-Lok Hydrant Connection
$2,429.00
H810-40NHM-40NH
Gate valve 4″ w/ 25° elbow w/ 250-S RV 4″ NH male Outlet x 4″ NH female swivel rocker lug Hydrant Connection
$2,281.00
H810-40NHM-40NPSH
Gate valve 4" w/ 25° elbow w/ 250-S RV 4" NH Female Rocker Lug x 4" NPSH Male rocker lug outlet
$2,281.00
H810-40-45NH
Gate valve 4″ w/ 25° elbow w/ 250-S RV 4″ Storz-Lok Outlet x 4.5″ NH female swivel rocker lug Hydrant Connection
$2,251.00
H810-40-45NHLH
Gate valve 4" w/ 25° elbow w/ 250-S RV 4" Storz-Lok inlet x 4.5" NH female swivel long handle outlet
$2,266.00
H810-40-50NH
Gate valve 4″ w/ 25° elbow w/ 250-S RV 4″ Storz-Lok Outlet x 5″ NH female swivel rocker lug Hydrant Connection
$2,308.00
H810-40-50NHLH
Gate valve 4" w/ 25° elbow w/ 250-S RV 4" Storz-Lok inlet x 5" NH female swivel long handle outlet
$2,308.00
H810-40-60NH
Gate valve 4″ w/ 25° elbow w/ 250-S RV 4″ Storz-Lok Outlet x 6″ NH female swivel rocker lug Hydrant Connection
$2,385.00
H810-40-60NHLH
Gate valve 4" w/ 25° elbow w/ 250-S RV 4" Storz-Lok inlet x 6" NH female swivel long handle outlet
$2,385.00
H810-45NHM-45NH
Gate valve 4″ w/ 25° elbow w/ 250-S RV 4.5″ NH male Outlet x 4.5″ NH female swivel rocker lug Hydrant Connection
$2,209.00
H810-50-40NH
Gate valve 4″ w/ 25° elbow w/ 250-S RV 5″ Storz-Lok Outlet x 4″ NH female swivel rocker lug Hydrant Connection
$2,411.00
H810-50-40NHLH
Gate valve 4" w/ 25° elbow w/ 250-S RV 5" Storz-Lok inlet x 4" NH female swivel long handle outlet
$2,426.00
H810-50-40NPSH
Gate valve 4" w/ 25° elbow w/ 250-S RV 5" Storz-Lok inlet x 4" NPSH female swivel rocker lug outlet
$2,411.00
H810-50-40NPSHLH
Gate valve 4" w/ 25° elbow w/ 250-S RV 5" Storz-Lok inlet x 4" NPSH female swivel long handle outlet
$2,426.00
H810-50-45NH
Gate valve 4″ w/ 25° elbow w/ 250-S RV 5″ Storz-Lok Outlet x 4.5″ NH female swivel rocker lug Hydrant Connection
$2,400.00
H810-50-45NHLH
Gate valve 4" w/ 25° elbow w/ 250-S RV 5" Storz-Lok inlet x 4.5" NH female swivel long handle outlet
$2,418.00
H810-50-50NH
Gate valve 4″ w/ 25° elbow w/ 250-S RV 5″ Storz-Lok Outlet x 5″ NH female swivel rocker lug Hydrant Connection
$2,460.00
H810-50-50NHLH
Gate valve 4" w/ 25° elbow w/ 250-S RV 5" Storz-Lok inlet x 5" NH female swivel long handle outlet
$2,460.00
H810-50-50NPSH
Gate valve 4" w/ 25° elbow w/ 250-S RV 5" Storz-Lok inlet x 5" NPSH female swivel rocker lug outlet
$2,460.00
H810-50-50NPSHLH
Gate valve 4" w/ 25° elbow w/ 250-S RV 5" Storz-Lok inlet x 5" NPSH female swivel long handle outlet
$2,460.00
H810-50-50ST
Gate valve 4″ w/ 25° elbow w/ 250-S RV 5″ Storz-Lok Outlet x 5″ Storz-Lok Hydrant Connection
$2,493.00
H810-50NHM-50NH
Gate valve 4″ w/ 25° elbow w/ 250-S RV 5″ NH male Outlet x 5″ NH female swivel rocker lug Hydrant Connection
$2,268.00
H810-50NHM-50NHLH
Gate valve 4" w/ 25° elbow w/ 250-S RV 5" NH Female Rocker Lug x 5" NH Male long handle outlet
$2,268.00
H810-50-60NH
Gate valve 4″ w/ 25° elbow w/ 250-S RV 5″ Storz-Lok Outlet x 6″ NH female swivel rocker lug Hydrant Connection
$2,537.00
H810-50-60NHLH
Gate valve 4" w/ 25° elbow w/ 250-S RV 5" Storz-Lok inlet x 6" NH female swivel long handle outlet
$2,537.00
H810-50-60NPSH
Gate valve 4" w/ 25° elbow w/ 250-S RV 5" Storz-Lok inlet x 6" NPSH female swivel rocker lug outlet
$2,537.00
H810-60-60NH
Gate valve 4" w/ 25° elbow w/ 250-S RV 6" Storz-Lok inlet x 6" NH female swivel rocker lug outlet
$2,585.00
H810-60-60NPSH
Gate valve 4" w/ 25° elbow w/ 250-S RV 6" Storz-Lok inlet x 6" NPSH female swivel rocker lug outlet
$2,585.00
H810-60NHFS-60NH
Gate valve 4" w/ 25° elbow w/ 250-S RV 6" NH female swivel rocker lug inlet x 6" NH female swivel rocker lug outlet
$2,517.00
H810-60NHM-60NH
Gate valve 4″ w/ 25° elbow w/ 250-S RV 6″ NH male Outlet x 6″ NH female swivel rocker lug Hydrant Connection
$2,410.00
Available Storz Caps
HBC-40
4″ Blind Cap
$146.00
HBC-50
5″ Blind Cap
$169.00